Large businesses will pay around $83 per user, while a smaller company will spend $69 per user to use traditional phone services. It may seem like it's not much, but in the long run, every bit of expenditure reduces the profits you could plow back into the business to facilitate expansion. Luckily, your dream of growing your business can be realized faster if you switch to business VoIP services. They are much more affordable and ensure that you are always in touch with clients and staff no matter where you are.
Orion Network Solutions provides Maryland, Virginia, and Washington DC businesses with customized IT solutions for all their IT needs. We aim to remove any IT obstacles so you can meet your targets and achieve your vision. As part of our IT consulting service, let's help you learn about how you can benefit from business VoIP services so you can make an informed decision.
What is VoIP Service?
As the name suggests, VoIP (Voice over Internet Protocol) is a phone service enabled by the internet. An IP address is how computers and devices communicate with each other over the internet. Through VoIP service, you can make a phone call or communicate over the video so long as you have an internet connection. This way, it is different from the traditional phone service, which carries analog signals over wiring.
VoIP converts your voice into digital signals referred to as "data packets" over the internet. It is not limited to computers and smart devices alone; even a landline can still receive a call from a VoIP service.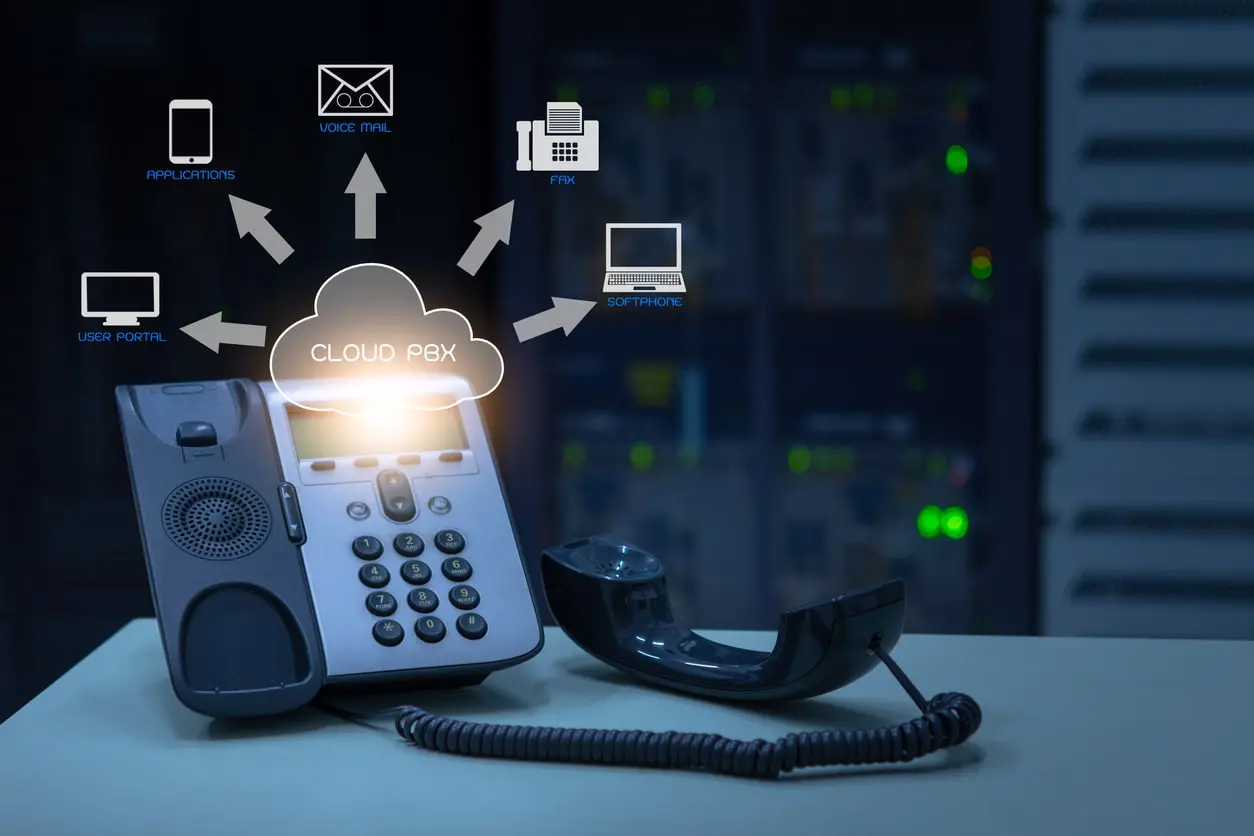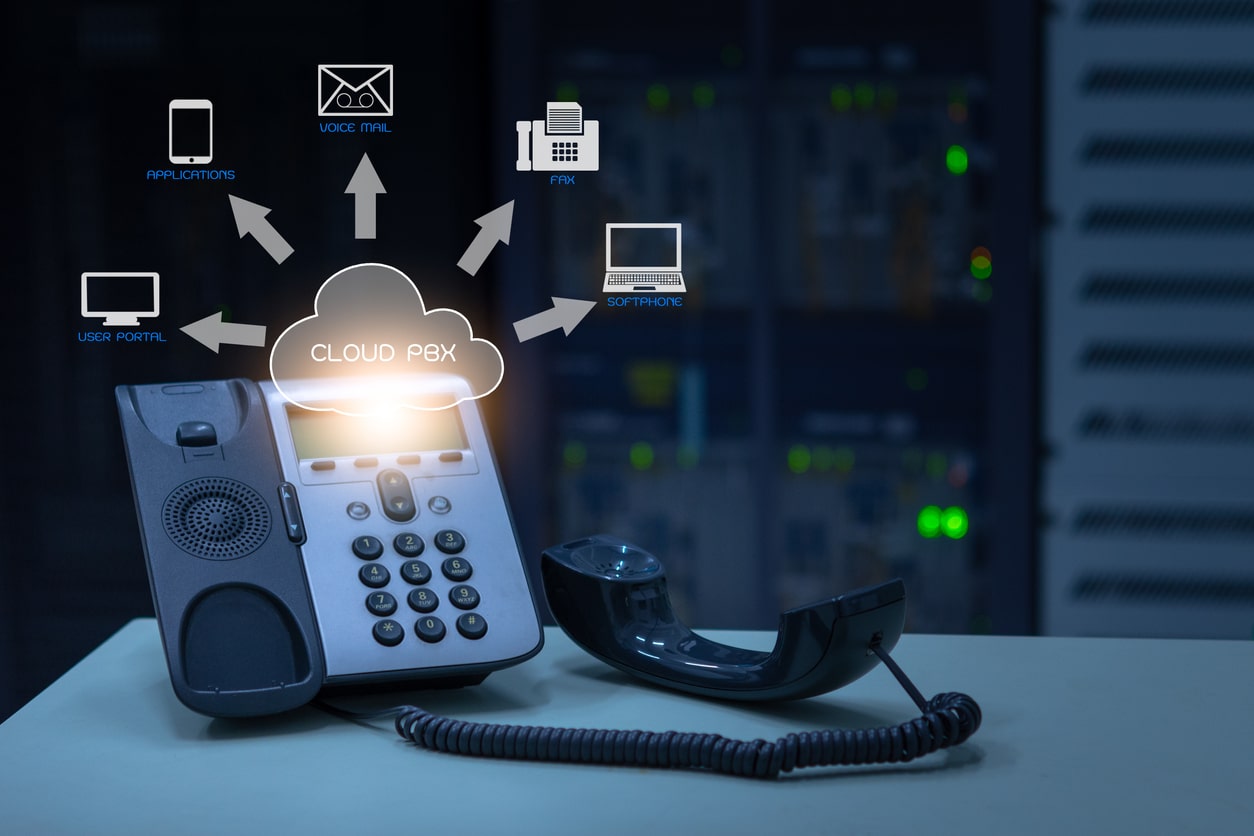 Why You Need Business VoIP Services
Increases Productivity
Productivity is directly related to your business's profitability. Therefore, you have to ensure that your staff is performing optimally. VoIP provides teleconferencing and videoconferencing options so that employees do not have to travel to the office to attend meetings. As a result, they don't waste time traveling, and the amount of money spent on travel costs is significantly reduced. The time they could have spent booking and catching flights is utilized in making money for the company.
Besides, you never have to worry about important information being delayed. VoIP services enable you to communicate with the staff wherever they are. With the global calling portion at a reduced expense, your employees can reach international clients and take your business beyond borders, which positively impacts your bottom line.
Saves You Money
If you stick to traditional phone service, you can expect to be digging deep into your capital reserves regularly to update the hardware required to have effective communication. What's more, you must have expensive hardware that you also have to maintain, which does not come cheap. The average cost of a PBX phone system is $1000 per employee. Although, the amount fluctuates depending on an organization's size. Additionally, the phone line can cost between $20 and $30 per user monthly.
Such costs are inexistent with VoIP services because all you need is an internet connection. As for any hardware upgrades, you won't dent your budget. Your VoIP provider will ensure you have access to state-of-the-art technology at no extra cost. Also, business VoIP services charge half as much as traditional phone systems when making international calls.
Facilitates Scalability
Your vision involves growing, especially when you are a small company. That means setting aside more money for office space, personnel, and hardware. If you are using a traditional phone system, it can be tricky determining how many phone lines you will need in the future, but VoIP eliminates such headaches. You do not incur additional expenses when removing and adding users. As soon as you hire extra personnel, you add a new line, and once they leave, you remove them or reassign the lines so you will only pay for what you need.
Scalability also applies in terms of office space. You won't need to buy additional servers or data centers to cater to your business's growing demands. Instead, VoIP allows you to expand without incurring more rent because you will not need more hardware. Hence, you're able to eliminate such fixed costs. Moreover, VoIP integrates well with existing business systems. Therefore, even when you expand, you will not have to modify your infrastructure to make use of it.
Enhances Customer Experience
Poor audio quality hurts customer experience, but such issues are taken care of by business VoIP services. Customers who have to keep repeating themselves because the agent can't clearly hear what the problem is will be frustrated and be forced to try their luck elsewhere. On the other hand, your agent will also be pushed to the limit when he has to keep repeating himself. Since he is human, he might lash out, which will also severely affect your company.
VoIP allows for compression and eliminates speech redundancies to improve call quality. Usually, carriers determine the reliability. Some carriers have inadequate coverage, which can result in a limited coverage range. Luckily, most carriers provide carrier switching, which you can implement on your phone. It enables automatic routing to an operating carrier whenever coverage for the other carrier is not available in the location from which you are calling. Consequently, you don't risk customers not reaching you, regardless of where you are.
Choosing the Best Business VoIP Services Provider
For scalability, it's crucial to choose a VoIP provider that doesn't limit the offering to telephony functions alone. The addition of cloud phone systems enables you to have many more advanced features. Ultimately, they help you take advantage of the many benefits VoIP has to offer.
Businesses operating in the Washington DC metro area, Maryland or Virginia do not have to look further than Orion Network Solutions. We have a hosted UC solution that provides cloud-based phone systems. As a result, aside from enabling you to receive and make calls, we go a step further to offer business call management features. These include auto attendant, user support, and efficient phone number management. You, therefore, have more time to focus on your business as you leave the communication issues to a specialized team. Give us a call today to get a free instant quote and a 30-day free service for you to make a decision.