The impulsive advancements of IT challenges can easily throw your workday off track. Even a minor login problem can halt operations until the issue is fixed. Correcting the issue on your own requires hours of troubleshooting which may pass without achieving anything.
But if you partner with a reliable IT support company in Maryland, you'll only have to make a phone call, and the issue will be addressed with a dedicated and experienced team on standby. To achieve the optimal benefit of these services, you need a professional provider like Orion Network Solutions, who brings enormous value to the table.
Quick resolution of your organization's IT problem is worth its weight in gold alone. Our vast managed service options also offer the best customized support for your day-to-day operations.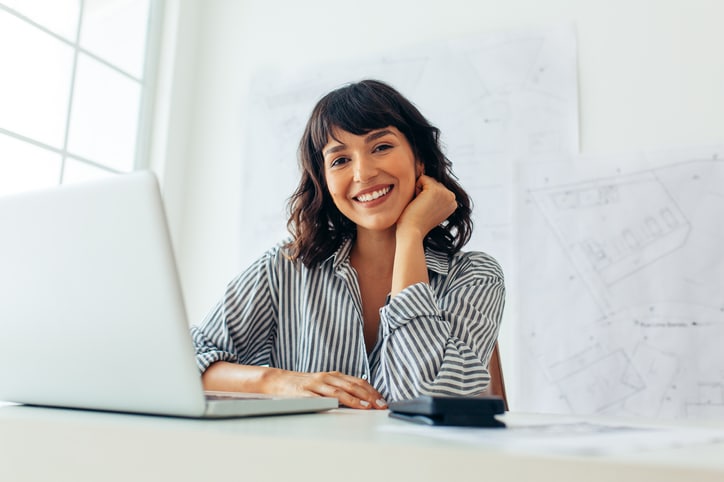 IT Support In Maryland By Orion Networks
Orion Network Solutions offers the following IT support services to clients in Maryland:
Dedicated IT support in Maryland will help you maintain business productivity and efficiency. Regardless of your network size, a reliable partner can make all the difference. Orion experts will relieve you from IT issues and allow you to focus on core business. We offer ongoing and need-based support for organizations in Maryland. You'll also access advanced technology to grow your business.
Our experienced team manages a broad spectrum of networks for organizations in different industries and has developed best practices for addressing common IT issues. Here are the main offerings that set us apart:
Help desk support around the clock
Comprehensive network monitoring in real-time
Backup solutions
Affordable rates
Industry-specific knowledge base for your organization
Our IT consulting & IT support across Maryland will guide you in selecting and implementing technology in a hassle-free, efficient manner. As your IT needs continue to evolve, we'll guide you to make significant changes to stay ahead of the current technology. You won't struggle with implementing advanced network tools, and we'll also help you with temporary augmentation or major upgrades.
Reach out to us for the following consulting services:
Migration from legacy systems
Custom storage solutions for mission-critical data using NAS and SAN technologies
Cloud-based email implementation
Application hosting on cloud-based providers
Firewall deployment to remediate network vulnerabilities
Threat and security assessments on your network
Implementation of document management solutions
Data loss prevention and reliable backups for mitigation
"Orion has been great to work with."
"Very quick response times to tickets, friendly and knowledgeable staff, all while having reasonable prices. I have been thrilled ever since we switched from our last IT company."
"We are very impressed with the quality of your work and happy to encourage others to consider using your services."
"We discovered your company at an important point in our business and solved all of our technology issues. We look forward to many successful years in the future with your support."
"I have been using the team at Orion Networks for over the past several years and have always found them to be highly knowledgeable, reliable, courteous and dependable."
"I feel their engineers are gifted with deep skills"
across a broad spectrum of technologies. We love them and will continue to hire their services
"We had to constantly restart our server which caused major disruptions."
Orion Network Solutions helped stabilize our network since they took over! Now our employees can focus on serving our customers instead of dealing with IT issues
"Orion Network's engineers are knowledgeable, resourceful & have great technical skill."
They have always provided us with the best technical support in a timely manner. They have continued to exceed our expectations & we trust them for all our IT needs
Orionnetworks always stays on top of our IT infrastructure – be it procurement of computers, network devices or safe guarding our environment with the latest security updates and patches. We are very happy with them & stay confident that our network is in safe hands
Orion is very prompt in their service
Small and medium-sized organizations may lack the resources or knowledge to acquire and implement the best tech solutions for them. What's more, hiring an in-house Chief Technology Officer (CTO) is tedious and costly. But Orion Network Solutions' virtual CTO will be your reliable IT partner to cover all your tech needs.
Here are our Virtual CTO offerings, much more than any other IT support team in Maryland:
Enhancing your IT architecture via advanced technology for increased user productivity
Implementing the correct disaster recovery procedures and data backups
Improvement of IT network security to meet compliance standards and block threat actors
Implementation of highly redundant infrastructure policies and services for seamless IT operations
Setting up the roadmap to achieve your short- and long-term IT goals
Vendor management to control costs and address business needs
You need a reliable IT support company in Maryland to identify best-in-class software, hardware, and networking solutions. We've partnered with a vast network of tech solution providers to provide a comprehensive set of tech solutions at discounted prices. In essence, you'll directly enjoy our vendor relationship benefits and focus on improving your services and customer satisfaction.
Our sales discounts apply to the following tech solutions:
Office 365 and 2013
Firewalls and routers from SonicWALL and Cisco
Various backup and antivirus solutions
HP and Dell laptops, desktops, and servers
Microsoft operating systems, including Server 2012, Server 2008 R2, Windows 7, and Windows 8.1
Apart from our deeply discounted solutions, you'll also get a one-year guarantee when you let us install the hardware or software.
Moving to a new location or setting up your office can be exciting. However, you must push through various challenges to get everything together and working. Fortunately, Orion Network Solutions has the industry experience and solutions to help you ease some of the pain. Our end-to-end IT support in Maryland has you covered whether you intend to move your current office to Maryland or create a new one.
We'll offer a complete and comprehensive view of your IT infrastructure through the following competitive offerings.
Cloud-based or on-premise network setup
A comprehensive evaluation of your organizational needs
Help with identifying the right software vendors for your business structure
Aligning your set up plan with those of successful entities in your industry
We'll not just help you with IT setup; we also provide continuous maintenance and monitoring to keep your office running smoothly.
Why Choose Orion For IT Support In Maryland?
Any IT support service provider in Maryland will promise the best IT services and affordability. But not all can match Orion Network solutions' vast experience and successful reputation. We adopt an innovative approach to addressing all system and network needs of all business types and sizes. As a result, we've gained trust as a reliable IT support provider.
We leverage our deep expertise and industry knowledge to help organizations get maximum returns from their security investments. By serving organizations in various sectors, we've learned to come up with custom solutions to help all businesses address their needs.
With our unwavering client-first commitment, we'll ensure you get superior tech solutions and services to help your organization flourish and boost your staff productivity. By counting on our IT support services, your business stands to enjoy the following benefits:
Prevention of IT issues
A proactive approach to IT infrastructure maintenance
Reduced costs and maximum ROI
Reliability and efficiency in your IT operations
Cybersecurity compliance
Peace of mind
Reduced employee downtime
A comprehensive scope of IT services and solutions
A freed up IT team that can now focus on strategic tasks
IT Support In Maryland: Call Orion Networks Today
Growing companies need professional and diligent IT support services focused entirely on their needs and goals. Orion Network Solutions is your reliable IT partner to help you manage your network, devices, services, and users that require constant monitoring and maintenance. This way, your business network will be up to date and function seamlessly across all hierarchy levels and business departments.
Our offices are in downtown Washington DC and Mclean Tyson's corner, a concise location to serve Maryland, Northern Virginia, and Washington DC clients. A visit isn't really necessary, just contact us, and we'll begin fixing and transforming your IT architecture.  We are your trusted IT support in Maryland.