Orion Networks Leads NexGen Of IT Companies In DC Metro
Orion Network Solutions, a reliable DC metro provider of revolutionary business technology solutions, now ranks among the world's premier managed service providers. The company was named in 2021's Channel Futures NextGen list and stood at an inaugural ranking of position 33.
The NextGen 101 list features system integrators, consultants, resellers, and other stakeholders with recurring revenues from operational models beyond cloud or managed services. In addition, the list recognizes diversified partners that deliver annual recurring revenue of below 20 percent of the total income and growing MSP practices.
The partners don't only offer managed services, but they're also system integrators, resellers, and shops handling project work. These diverse shops deserve recognition in their own list and are not bundled in the same group as pure-play managed service providers.
Orion Network Solutions emphasizes a consultative approach to IT resilience and data protection, providing the ultimate managed protection necessary for business availability. In addition, our exclusive white-glove advisory approach grows the success of our managed services, leading to unparalleled customer loyalty.
Notably, channel futures and channel partners always wish to recognize what they offer among partner communities. As such, they're coming up with programs focused on their needs. Nextgen 101 represents this effort. It's specifically designed to honor partners who dedicate their resources to improving their practices and maintain their core businesses integrity.
From the look of things, the partners might end up as the MSP powerhouse of the future and continue expanding their managed services capabilities and devote resources to core competencies. What's more, they could become an advanced hybrid partner that's not yet on the radar.
Data collected in the MSP 501 program drives the market intelligence insights to create data-based trend reports and robust data sets that support event programming, editorial coverage, networking and community strategies, and educational offerings. What's more, it serves as the lynchpin of vast initiatives and programs.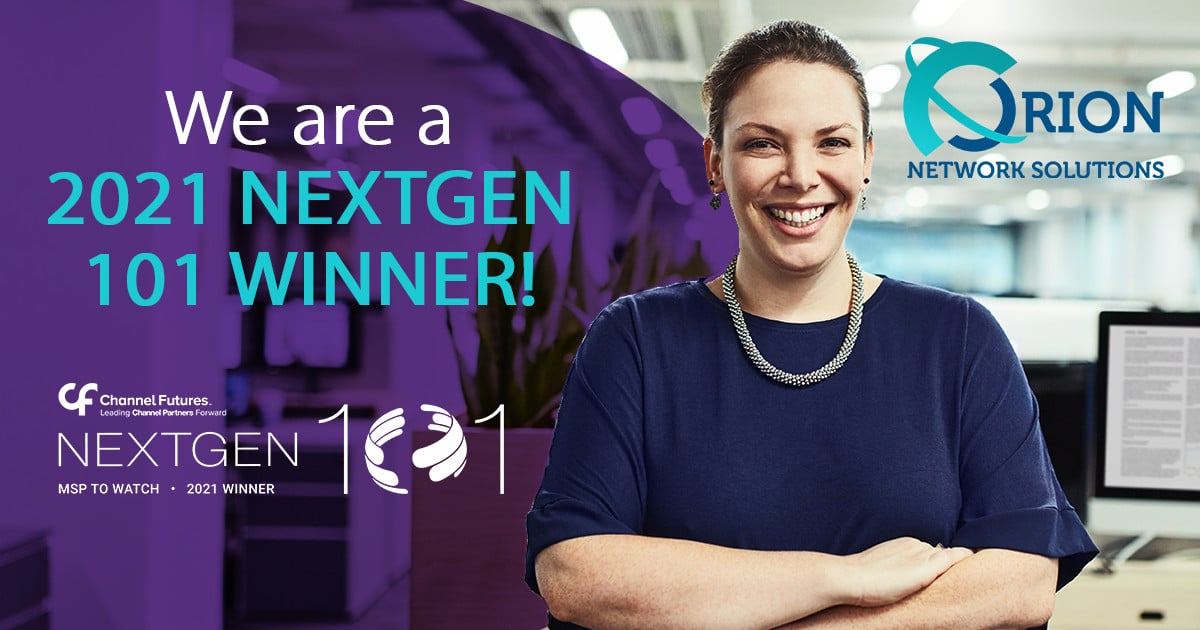 About Informa Tech
Channel Partners Online, Channel Futures, Channel Partners Evolution, and Channel Partners Conference and Expo are a component of Informa Tech, a leading B2B information provider known for its in-depth knowledge and specialization in the ICT sector.
Informa Tech drives the future by inspiring tech community stakeholders to build, design and deploy an improved digital space through market-leading research, event brands, training, and media. Every year, the organization welcomes over 7,400 subscribers to its research, over 3.8 million designated visitors every month to its digital communities, about 225,000 delegates to its events, and over 18,200 scholars to its training programs.
About Orion Network Solutions
A leading transformative business tech solution provider, Orion Network Solutions helps you hasten the time-to-value or the systems, infrastructure, and software you deploy. We achieve this by harnessing in-depth expertise in the current advanced security, data center, networking, big data, and hybrid cloud technologies. What's more, we guide companies to the relevant tech solutions designed to address their most pressing hurdles.
With our full suite of deployment, design, managed service, and support offerings, we'll work shoulder-to-shoulder with you at every step of your tech journey to offer you technology that truly works for you.
A Comprehensive Suite of Tech Support
So, what managed service options make Orion Network Solutions stand out from the crowd? Let's explore.
IT Support
A reliable IT company in DC Metro can make all the difference, whether you operate an SME or established corporate entity. That's why our dedicated IT support team focuses on helping you achieve the ultimate efficiency and productivity levels. Our corporate Tech Support are either need-based and ongoing, and you can count on us for advanced tech solutions for business growth.
Our IT support service covers the following:
Help desk support
All-inclusive network monitoring
Backup solutions
Economical pricing
Industry-specific knowledge pool
IT Consulting
You can count on our IT consulting services when selecting and deploying technology efficiently. As a result, you'll always be ahead of the current tech trends. Working with us will also help you make relevant changes to stay abreast of the ever-changing tech landscape, and you'll have an easy time implementing new network solutions and temporary augmentation.
Our IT consulting services include:
Migration from old networks and systems
Cloud storage solutions
Business email implementation (cloud-based)
App hosting on the cloud
Network vulnerability remediation via firewall deployment
Security and threat assessments
Deployment of document management solutions
Reliable backups and data loss prevention
Virtual CTO
Most organizations lack sufficient skills and resources for tech acquisition and deployment. It's even harder and costlier to recruit a qualified Chief Technology Officer. Fortunately, our CTO offerings will address all your needs. They include:
Advanced productivity technology
Correct disaster recovery strategies and backups
Enhanced IT infrastructure security that aligns with compliance standards
Highly redundant infrastructure to streamline your IT functions
Blueprints for short- and long-term business IT objectives
Vendor management
Top-Shelf IT Products
A reliable IT support partner is necessary if you wish to acquire the best software, networking, and hardware products. Orion Network Solutions partners with a rich network of IT vendors to ensure your business gets the relevant tech solutions at discounted rates. We offer discounts on the following products:
Office 2013 and Office 365
Routers and firewalls from industry leaders Cisco and SonicWALL
Backup and antivirus
Microsoft OS products
Establishing A New Office
Moving your DC Metro company to a new office is exciting, but you must navigate various hurdles. Orion Network Solutions is vastly experienced to help you through the challenges, offering you end-to-end IT products to help you create an office or move to a new location.
Here are some of the competitive offerings that make us the industry leaders:
Network setup (cloud-based and on-premise)
Business needs evaluation
Guidance with choosing the right software vendors
Why Partner with Orion Network Solutions?
As your trusted IT provider, we bring an innovative approach to addressing the IT needs of all businesses, including SMEs and established corporate entities. With years of experience, we've realized that most entities struggle to get undependable and reliable IT support. As a result, most also fail to leverage their tech investment for business growth and flourishment.
With all this in mind, we've created standardized solutions and designed our service to meet the needs of all businesses.
Our approach entails an unwavering client-first commitment, ensuring you get superior Tech Support tailored to support your business growth and enhanced staff productivity. Reach out to us to discuss how to transform your IT architecture.