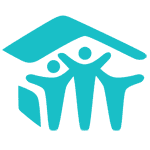 Non-profits and associations manage their IT operations under limited funds and resources. We focus on helping optimize their budget for maximum utility. We identify critical work flow requirements for Non Profit Organization, assess the available technologies, which would suite their technical and operational requirements and recommend a comprehensive implementation plans.
We also help create a short term and long term IT roadmap specific to your organization so you are not blind-sided by unforeseen expenses and avoid any sudden breakdown of your infrastructure.
Contact us today to see how we can help you with your IT Service needs
We provide following facilities to Non-Profits & Associations:
Data Backup Solutions and Methodologies
Operating System Migration
Inventory Management
Deployment Methodologies
Security Model Implementation
No Hassle Monthly Maintenance Plan with On-site service
Flex hour Ad-hoc requirement based plan
Manage users and various access groups
Network Design & Installation Services
Equipment Purchasing
Server and Client data back-ups (onsite and/or offsite)
As part of our community program, we also support a year of free IT service for an eligible organization each year. If you are interested in this program, Please contact us here.
Feel like you are always playing catch-up with latest trends in IT? Sign-up
here for small business specific tech blog to stay on top of latest IT trends for your industry. We will not share your information with any third party or affiliates.
talk to us
[contact-form-7 id="46″ title="Homepage contact form"]